El Dulze Growers is strengthening its commitment and solidarity by cooperating with the health crisis caused by the Covid-19 virus.
Work goes on every day at  El Dulze Growers to ensure that we can supply each supermarket with our products so that not one day goes by without food for everyone, both nationally and internationally.
Together with the solidarity lorry run by Grupo Corporativo Caliche, the company has donated 1,127kg of produce from its entire range of staple foods such as vegetables and leafy greens, to the Segura Food Bank and to Caritas in the Region of Murcia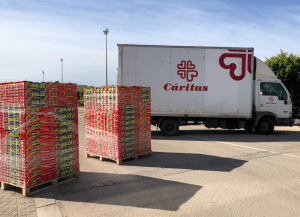 The Solidarity Lorry has transported and distributed these fresh foods, which are so essential for all the families of our country, from El Dulze's facilities to the headquarters of the two NGOs.
Together with other companies that are equally supportive and committed to helping to combat the crisis that has been affecting the whole world since March, such as Grupo Caliche, El Dulze will always be wherever it can be of use.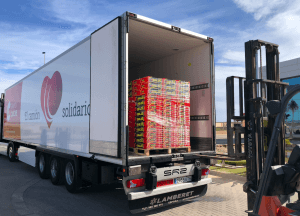 "Organisations that carry out such important work as the Food Bank or Caritas know that they can count on us, that our commitment is constant and that we will be wherever we can help", says Beatriz Gomez, the company's manager.
With the union between El Dulze, Grupo Caliche and Caritas and the Food Bank, we will be able to help alleviate this difficult health emergency and reach households everywhere, to ensure there will be no lack of vegetables on any table..